The Commish Online                                                                                          www.thecommishonline.com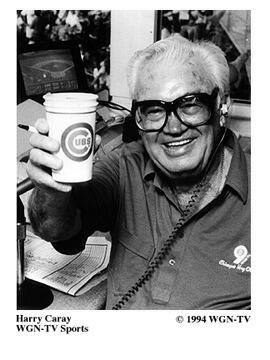 More entertaining than accurate.

Comments on the Commentators

April 24, 2002

There are few things better to do while watching baseball on television than to yell at the screen and act like you know much more about the game than the announcers calling it.  Regardless of the outcome, in your mind, the announcers are idiots and you are a genius.  While some announcers do have their insufficiencies (a late career Harry Caray was rarely accurate on his info., but always entertaining), most guys behind the mike deserve some recognition for a job that is much harder than it looks.  While it's fun to ridicule the Joe Carters of the announcing world, some deserve their due.

Two events that deserve recognition occured on the same day.  A couple Mondays ago, while driving home, John Rooney and Ed Farmer, voices of Chicago White Sox radio, were announcing the White Sox - Orioles game with Royce Clayton batting.  Chris Brock (who?) was on the mound for the O's and had a 1 - 0 count on Clayton with one runner on in the bottom of the third.  Ed Farmer says to anyone listening that Clayton should be able to shoot the ball to the gap in right center.  On the VERY NEXT PITCH, John Rooney makes the call as, you guessed it, Clayton hits a shot to the wall in right center for a stand up double.  Nice call, Ed.

Later that same night, Don Sutton (that's right, Don Sutton) made an equally impressive call in the Braves - Mets game.  With the score tied in the bottom of the 12th inning, Braves pitcher Kevin Gryboski (again, who?) was facing Edgardo Alfonzo with two runners on.  Sutton mentioned that Gryboski, a right hander, likes to throw his cut fastball in to the right handed batters.  Alfonzo (right handed), though, is known for taking the inside pitch and slicing it to the opposite field.  Sure enough, two pitches later, Gryboski comes inside, Fonzy hits it "inside out" over the second baseman's head for the game winning single.  Kudos, Don, for doing your homework on the Kevin Gryboskis of the baseball world.

For those of you (myself included) who sometimes complain that announcers who have no professional sports experience don't know the game or that pro ballplayers have no business in the booth ("they're players, not announcers"), remember that the game is better with both kinds.  For every Bob Costas, you need a Joe Morgan and vice versa.