The Commish Online                                                                                          www.thecommishonline.com

The 2002 MRLB Draft was a success as everyone came prepared (relatively) and ready for business.  With the number 1 pick, Big League Chew selected ARod to no one's surprise.  The rest of the first round went as expected with Barry Bonds rounding out the first ten picks.  Click on the icon to the right for a spreadsheet of the draft or scroll down below for a smaller version.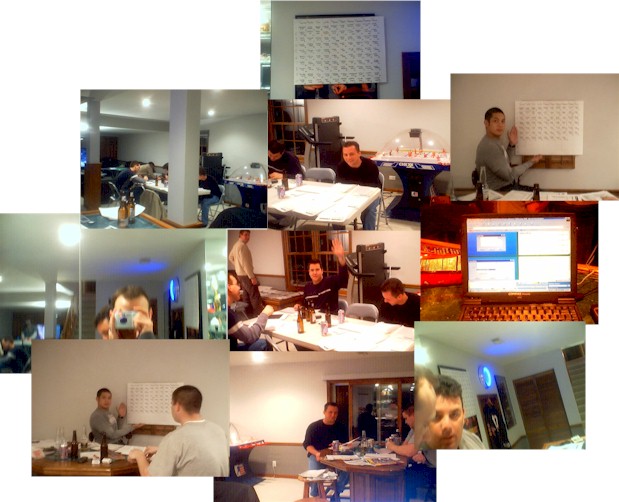 Some pics from the draft room

There were many different strategies at play but overall, everyone's squad is fairly competitive.  Slim Shady's draft representative, Jim Towns, avoided all outfielders until the later rounds, filling up his roster with infielders and catchers.  North Siders and Vandelay Industries enjoyed selecting Cubs players as often as possible, and most owners filled their rosters with the "best player available" approach.  Only time will tell who did the best on draft day, so until then, everyone can talk trash.  Enjoy the season!

-The Commish